Auto Exotica is a fast-paced television series that brings viewers along for the ride in some of the most exciting cars ever made. From classics to today's most thrilling speed machines, if it is a performance car, it's fair game. While three dynamic hosts who are all too eager to offer their opinions on the featured vehicles lead the show, it is clear that on Auto Exotica, the car is the star.
Hosted by Jennifer Jensen, the publisher of Auto Exotica magazine, along with co-hosts Nate Pace, a racer and professional emcee and Michael Fish, an autocross driver and meteorologist, Auto Exotica provides a down-to-earth approach to automotive reviews that will connect with a broad array of viewers.
This new and exciting TV series expands on the popular magazine which has quietly made a name for itself in the automotive world since its launch in 2009. Auto Exotica magazine takes readers along for the ride as the editors provide an in-depth look at the world of performance cars through stunning photography and emotive reviews.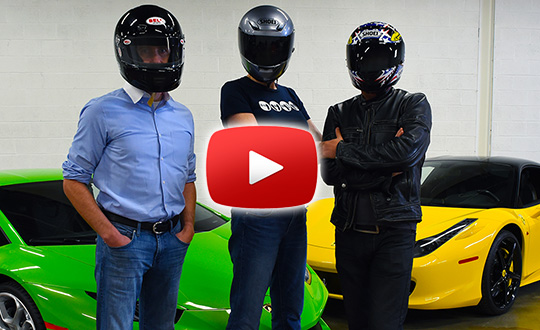 Some of the thrilling stories featured in the premiere season include McLaren's 570S, the Audi R8 V10 Plus, the American classic Ford Mustang, a retrospective of Nissan's remarkable "Z" cars and much more.
To learn more about Auto Exotica Magazine, click here.